Dean Salome Raheim is leading by example by matching gifts from faculty and staff. When Salome Raheim arrived as the new dean of the School of Social Work in 2008, she made fundraising an immediate priority.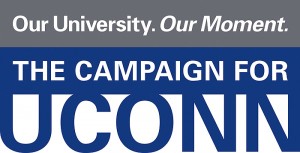 "Achieving excellence in social work education requires resources in addition to state funding," says Raheim. "Private gifts help us attract and support talented students and offer innovative programs."
One of her goals is to provide greater support for students in the master's degree and Ph.D. programs.
"We'd like to develop more resources to help our students in the form of scholarships, sources for graduate assistantships, and opportunities for research," she says. "In this economy, it's challenging for students to keep up with their financial commitments to education. Since their direct work with disadvantaged populations is so critical and their contributions to the social work community so invaluable, it's important that the University assist them with the resources to succeed."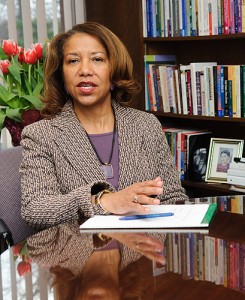 Raheim is leading by example and helping to inspire giving. She has offered to personally match gifts to the School of Social Work made by faculty and staff members through the Close to Home campaign, up to $10,000.
"When faculty and staff give to the school, they show a deep level of commitment to our mission," she says. "I offered to match their gifts to build a sense of excitement about giving, as well as to lead by example."
Raheim says the generosity of faculty and staff members can make a significant difference. She points to a recent major planned bequest from Professor Emeritus Archibald Stuart, an internationally known expert on social welfare policy. The Archibald Stuart Fund for Excellence in Social Work will support professional development for faculty members, student scholarships, and student-faculty activities. Stuart, who taught from 1961 to 1991, remains involved with the school and is currently writing a comprehensive book on social policy to leave as his legacy to the field.
"Professor Stuart's bequest intention is most welcome, as we set about creating greater opportunities and resources for our students," says Raheim. "It's wonderful to see the devotion of faculty emeriti and their interest in determining the future course of the school."
Article Credits to UConn Today, 15, Oct., 2009
Social Work Dean Spurs Gifts
News by Topic: Faculty & Staff, Fundraising & Gifts
Written By: Jennifer Huber
---